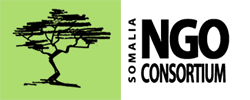 EFFECTS OF EL NIÑO ON COMMUNITIES IN SOUTHERN AND CENTRAL SOMALIA: RAINS EXPECTED TO CAUSE SEVERE FLOODING, DISPLACEMENT AND LOSS OF LIVELIHOODS
Nonetheless, more is needed for disaster preparedness in Somalia. Working with communities, there is a strong emphasis on supporting and strengthening early warning and risk reduction mechanisms that will allow them to effectively deal with the diverse effects of flooding. These include river flow monitoring, fortifying river banks and pre-positioning of vital stocks. Such initiatives aimed at prevention, mitigation and emergency management should be scaled up and well-resourced in order to manage the challenges associated with El Nino.
"As resilience actors, we are supporting communities to protect their livelihood gains and prevent a slide back in to chronic vulnerability. Communities are pro-actively mitigating the flood risks while having contingency plans and resources to respond to flood warning. The best-case scenario is community mitigation measures are sufficient to prevent damage; the worst-case scenario is the floods are much greater than the measures in place, requiring a full-scale humanitarian response." said Andrew Lanyon, Chief of Party, Somalia Resilience Program (SomRep).
Endorsed by the following NGOs: Action Africa Help-International(AAH-I), Agency for Technical Co-Operation and Development(ACTED) African Development Solutions(Adeso), Building Resilient Communities in Somalia (BRCiS) Consortium, CARE Somalia/Somaliland, Cooperazione Internazionale (COOPI), Concern Worldwide, Environmental Care Organization(ECO), Gargaar Relief and Development Organization(GREDO), International Aid Services (IAS), INTERSOS, International Rescue Committee (IRC), Islamic Relief Worldwide- Somalia Program, KAALO Aid and Development Organization, Norwegian Church Aid (NCA), MEDAIR, Mercy USA for Aid and Development, Muslim Aid Somalia (MA), Norwegian Refugee Council (NRC), Polish Humanitarian Action (PHA), Physicians for Social Responsibility (PSR Finland), Save the Children International Somalia/ Somaliland (SCI), Solidarites International (SI), Somali Journalists for Human Rights (SJHR), Vétérinaires Sans Frontières Suisse (VSF Suisse), Tearfund, Vétérinaires Sans Frontières Germany (VSF Germany), World Relief Germany, World Vision Somalia(WVS).
For more information contact: Somalia NGO Consortium: Naitore Gituma; [email protected]; +254 (0) 702 909 701 World Vision Somalia: Jennifer Jalovec; [email protected]; +254 (0) 731 073 217 Save the Children: Nana Ndeda [email protected]; + 254 (0) 733 444 093 Oxfam Somalia: Alexandra Chege [email protected]; +254 (0) 721 925 566
Note to Editors:  The Somalia NGO Consortium is a network of Local and International, Humanitarian and Peace· building NGOs working in Somalia and Somaliland.  Somalia Humanitarian Country Team, Contingency Plan Somalia 2015-16 El Niño. The El Niño Contingency· Plan has been developed by OCHA in consultation with humanitarian actors, authorities at federal and regional level to prepare the humanitarian community for an effective, integrated timely response.
https://www.humanitarianresponse.info/en/system/files/documents/files/somalia_el_nino_contingency_planning_september_2015.pdf
Click Here Call for Action: Effects of El Nino on communities in Southern and Central Somalia